Join the Fast Appraisals Team
The phenomenal attitudes, amazing work ethic and emphasis on quality of life standards at Fast Appraisals has put our team in a position to thrive in a period where others have been leaving the appraisal industry.  Many appraisers are "one-man/woman shops" that run their business from home, making their own schedule and working alone to accept appraisal orders, research the properties, visit the home, and then prepare the appraisal report.  Although that can be a rewarding job for some, at FAST appraisals that's not how we run our business.
Team Work Makes the Dream Work
Each appraisal produced at Fast Appraisals is involved in an efficient process run by our customer-focused team.  We have fun and respect each other while moving each order from the initial order acceptance step through to research, data entry, inspection, preparing the appraisal report, review and sign-off before the final product is delivered to our customer.  This environment requires each player on the team to communicate well, take direction when needed, delegate efficiently and stay on track with their work because we're all involved in a separate step of each appraisal - like an assembly line.
Quality of Life
And anyone who has worked in a factory, or on an assembly line, can relate - it's not the day-to-day activities that bring you personal satisfaction.  It's the comradery we share, the people we work side-by-side with, the atmosphere and the ability to continuously improve while achieving a high quality of life.  We believe that although the office is a fun, up-beat and fast-paced environment where we create a pleasurable atmosphere, life is truly enjoyed with our families, outside of the office, pursuing your passion...
Flexible Hours
When you join the team at Fast Appraisals you benefit from flexible hours, bonuses, health insurance options, and begin to earn custom tailored benefits for you to support the quality of life you desire - including, but not limited to, paid days off, matching 401(k) contributions, tuition reimbursement, etc.  We treat every individual...., well - individually.  Learning more about what you can bring to our team, the value you can add to our operation, and what's important to you and your goals so that we can keep you around as long as our organization can fit your lifestyle.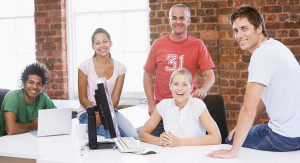 Learn More. Apply Today.
We are currently hiring for the following positions.  Click on the title to learn more about how to apply.  We are continuously looking for talented individuals that make a good fit for the team and welcome you to contact us about job opportunities at any time: