Join the Fast Appraisals Team
Fast-paced Real Estate Appraisal office in Cleveland Heights looking for full-time (30-40 hours week) individual to help process residential real estate appraisals and office support. Excellent work environment and flexible schedules.
Job Description & Requirements
Help process and write real estate appraisals and administer procedures to support appraisal processing team. Absolutely NO SALES required.  Online research using proprietary appraisal software as well as county records and the MLS system is required.  Compiling research in order to enter data into a report is also required.  Must be proficient with the computer and data entry.
Basic understanding of real estate/appraising is helpful, but NOT required. We will train an inspired candidate.
The appropriate candidate will have the right attitude and motivation.
Candidate is willing and able to learn in a fast paced small office environment.
Common analytical and mathematical ability and navigating through data is required and can be taught.
Responsibilities will include:

gathering data,
organizing,
typing,
report writing,
filing,
learning, and
providing top-notch customer service.
This is an excellent opportunity for someone who wants a chance to prove themselves.   This position starts $11-$16/hour depending on ability and eagerness to be involved.
The job as an Administrative Real Estate Appraiser Processor, which includes in-house training, can lead to a $40,000+ career if you choose to complete your training to become skilled at writing reports or becoming licensed. (becoming a licensed appraiser is optional).
Benefits are provided.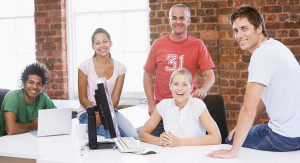 Learn More. Apply Today.
Send your resume and cover letter explaining why you would make a good candidate for this position to:
Mike Neimeier
Fast Appraisals
2000 Lee Road, Suite 120
Cleveland Heights, OH 44118
or email:
[email protected]
Phone: 216-932-4663
Fax: 216-932-4679